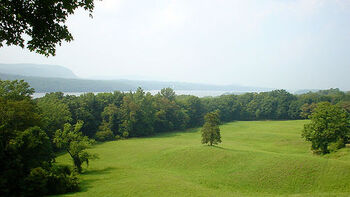 The Backyard
is where a lot of the mutants at Xavier's School come to play football, frisbee, soccer, and other games. The backyard is very big and expans very wide until it hits the
Forest
. Students are allowed to come here, but are advised to not come out here after dark.
Role-Play
Edit
Blaze and Drew
Edit
Blaze Kirkland -Xavier School For the Gifted Seventh Grade
"The earth really is mine to control."
 – 21:07, January 27, 2014 (UTC)

Blaze hummed as she walked along the back yard. For once, she didn't have Sera on her case, which was a first for the young teen. Headphones in ears, One Direction blasting out, clad in a Nirvana tee shirt and skinny jeans, she averted her sea blue eyes to her sneakers, ignoring the world around her entirely, as if it were irrelevant.
Drew Meyers

– Freshman - My Room


Message

 

– 22:12, January 29, 2014 (UTC)

*He came up behind her, thinking he'd seen her in a class before, and he needed to know what homework he may need. He tapped her on the back, a slight bit more fiercly than he intended however.*
Coraline and Whoever wants to join
Edit
Coraline

– Student at Xavier's School, A.K.A- Bird-Girl




Message

 – Cynderheart (talk) 20:52, February 11, 2014 (UTC)Cynderheart

*Coraline stands in the backyard and unfolds her wings shaking them out and jumping in the air and flaps them repetedly trying to stay aloft*
Robin Knoll

– Animal Whisperer


Message

 

– "Please tell me you're kidding." 18:03, February 12, 2014 (UTC)

She watched for a moment and then called over a few birds, asking them for advice on how to fly well. "You should find higher ground and wait for higher winds. That helps."
Coraline

– Student at Xavier's School, A.K.A- Bird-Girl




Message

 – Cynderheart (talk) 20:52, February 11, 2014 (UTC)Cynderheart

"Ok" *Coraline said and tries what Robin suggested and manages to stay up and go a little bit higher at a time*